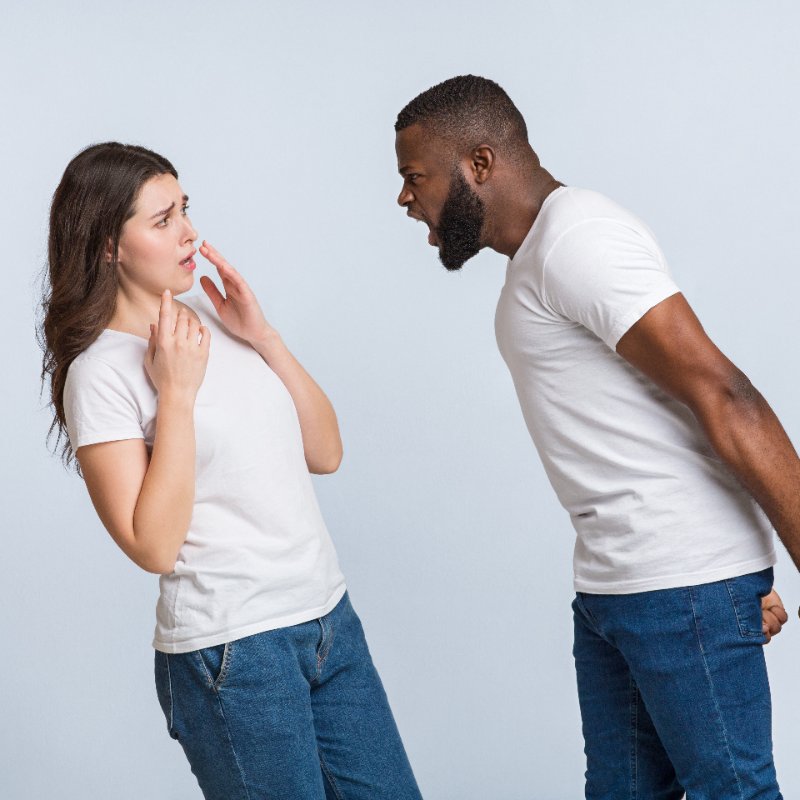 What is domestic violence?
Across the country, domestic violence is a serious crime. And the legal system is getting tougher on those arrested for this crime, starting with higher domestic violence bail amounts and restrictions on the accused to be released.  
Domestic violence, sometimes referred to as "domestic abuse" or "intimate partner violence", is defined as a behavior pattern in any relationship for one person to gain or maintain control and power over a spouse or intimate partner. Domestic violence is not just physical, it can be economical, emotional, psychological, as well as physical and sexual actions. Threating abusive actions to influence another person is considered domestic violence.
A person arrested for any of the behaviors we described, including frightening, intimidating, terrorizing, another person of intimate relations will be faced with posting domestic violence bail. Any person that humiliates, hurts, injures, or manipulates a person they are in a relationship can be charged and arrested with domestic violence.
Domestic violence isn't within certain age range to against one gender or sexual orientation, race, or religion. Both sides of domestic violence situation can be of any age, race, or sex, married, dating, or living together. People from all educational level or socioeconomic background can be a victim or accused of the act, then awaiting domestic violence bail to be posted.
Is domestic violence considered assault?
In the State of Texas, there are four types of domestic violence crimes recognized where domestic violence bail may be required to be released from jail:
Domestic Assault
Aggravated Domestic Assault
Domestic Assault Impeding Breath
Continuous violence against family
Any person that commits an act of domestic or family violence in the state of Texas could be charged on domestic violence. If domestic violence bail is allowed by the judge, these charges will be met with serious criminal penalties that can include imprisonment, large fines, and firearm possession restrictions.
Can domestic violence be a felony?
In the past, many domestic violence charges were dropped here in Texas, but the criminal justice has been reformed, and a repeat domestic violence offender could be facing felony charges and will may be denied felony domestic violence bail based on their criminal history.
What are the stipulations that take this arrest from a misdemeanor to a felony? Any person that has a previous conviction, is or has been on a probation for domestic violence, or has a deferred adjudication for domestic violence, can be charged with Assault Bodily Injury. This charge will be filed as a third-degree felony with punishment of minimum of 2 years and maximum 10 years of incarceration and a maximum fine of $10,000.
How long do you go to jail for domestic violence?
Arguments and disagreements happen between couples and in families. From the daily stress, or extra stress, money issues, and more, these arguments and disagreements happen. Sometimes, they get out-of-hand and things go a little too far. The next thing you know, somebody is posting domestic violence bail for another person.
The penalties for domestic violence charges will depend on several factors, as does the amount of domestic violence bail. Things that can affect these would be any serious bodily injury to the victim or the defendant's previous criminal record. The following are possible sentences a defendant could face:
Class A misdemeanor domestic threat: Maximum one year in county jail and maximum $4,000 fine.
3rd Degree felony domestic assault: Minimum 2 years to maximum of 10 years of incarceration with a maximum $10,000 fine.
2nd Degree felony domestic assault: Minimum 2 years to maximum of 20 years and maximum $10,000 fine.
1st Degree felony aggravated domestic assault: Minimum 5 years to maximum 99 years of incarceration and a maximum $10,000 fine.
In addition, the defendant may be required to pay restitution to the victim, attend counseling on domestic violence and/or substance abuse, lose their 2nd Amendment right to own or possess any firearm.
In addition to the financial strain that paying a domestic violence bail can cause, other repercussions a felony conviction can result in is loss of job and difficulties obtaining gainful employment, rental or ownership of housing is challenging, or certain government benefits can be denied. A domestic violence conviction can damage a marriage and relationship with children and other family members.
How much is bail for domestic violence?
A misdemeanor domestic violence bail in Texas typically has a relatively low amount, averages around $500. A felony domestic violence bail can be as high as $50,000, more if there is any injury results.
Does it matter where a domestic violence case can be filed? There are different factors to be considered in a domestic violence charge and domestic violence bail bonds, there is not rubber stamp answer to any of the questions. A victim of domestic violence should contact the closest law enforcement agency to report the crime and file charges. What court it goes to will depend on the many different factors.
In Conclusion
Not all domestic violence charges are viable, but it is on the accused to prove them wrong and have the charges dropped. To find out how to get charges dropped for domestic violence, contacting a defense attorney is the first step.
If you're not able to hire an attorney, the state of Texas offers many different domestic violence resources for victims and the accused. These resources will provide information on pro bono attorney services and what is needed to have domestic violence charges dismissed or dropped.