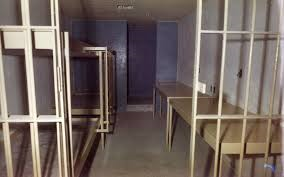 Was your friend or family member recently arrested for crimes of a sexual nature? Do you need a bail bond for sex crimes in Austin, TX? ATX Bail Bonds is the company to call. We offer 24 hour, round the clock service, no matter how high the bail. We are experienced in all aspects of the bail process, so you know you can count on us to do the job right.
Sex Crimes Bail: The Process in Austin, TX
If you or your family member recently arrested, there are a few things that will happen. Shortly after being arrested, they will go to see the magistrate who will set the price of their bond. This bond depends on things like the severity of the crime and whether it is a repeat offense, among other things.
If they have a warrant out for their arrest, the bond has already been set, and there is no need for them to spend time in jail. We can arrange what is known as a "walk-through", where they are processed through the detention system without having to spend any time in jail to see a magistrate. With ATX Bail Bonds, sex crimes bail in Austin, TX is an easy, straightforward procedure.
If you need 24-hour bail bondsman service in Austin, TX for sex crime bail bonds, we are the people you should call first. We care about helping people get out of jail fast, and with our experience, we will make the bail process quick and easy. Give us a call today at 512-834-2245 (BAIL)! We'll work hard to obtain your loved one's freedom.