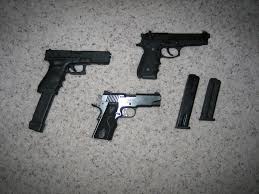 If your friend or loved one has recently been arrested for violent crime bail bond in Austin, TX, give us a call as soon as you can. Here at ATX Bail Bonds, we pride ourselves on being an experienced and professional bail bonds company. We've been in business a long time, and we know all the ins and outs of the bail bonds system in Texas. You can count on us to get your friend or loved one out of jail fast, and we are open 24 hours a day!
How Are Violent Crime Bonds Handled in Austin, TX?
Depending on the situation, your friend or relative could be looking at a hefty bond for their release. Violent crime is no joke, but luckily we are here to help you avoid some of the headaches of the justice system. For violent crime bail bonds in Austin, TX, you can't do better than ATX Bail Bonds.
If you have a warrant out for your arrest, we can arrange it so that you don't have to spend any time in jail. We can help you through what is known as a walk-through. You will go through the jail and be processed, have your picture and fingerprints taken, and will pay your bond before they put you behind bars.
If you need violent crime bail bondsman service in Austin, TX, no matter how large the bond is, we're here to help. We want to help you get your friend or loved one out of jail fast. Give us a call today! We'll do everything we can to help you through this cumbersome time.