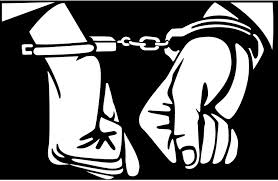 Felony charges carry with them hefty fines and hefty bail amounts. If your friend or loved one has recently been arrested on a felony charge, and you are unable to pay for their release, give us a call today for felony bail bonds in Austin, TX. Here at ATX Bail Bonds, we've seen and done it all. We will get your friend or loved one out of jail in no time, and we will help them make sure they make their court dates.
About Felony Bonds in Austin, TX
Like most bonds, the price is set by a magistrate shortly after the person is arrested, and the prices can vary widely depending on the conditions of the arrest. For example, if they have been arrested for the crime many times, the bond is usually higher than if this is their first felony offense.
Dealing with a felony bail bond in Austin, TX can be difficult, and the bond may be too expensive. That's where we come in. We will give you an honest and fair price on your bail bond, and we will get your friend of relative out of jail quickly. We are a fully licensed bail company, and we know all the ins and outs of the bail process.
When it comes to 24-hour bail bondsman felony charge service in Austin, TX, we are the ones to trust. At ATX Bail Bonds, we are available 24 hours a day to help you deal with all of your bail bonds problems. Give us a call today!