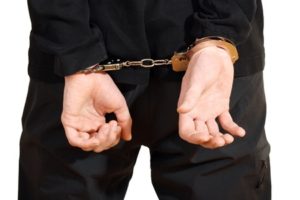 Many people will have to use bail bond services at some point in time…even celebrities! Yes, they are people too who are not above the law. Take a look at some of these stars that have had to use bail bond services, even more than once.
Katt Williams
This stand up comedian and actor has had his run ins with the law several times. In 2009, Williams was charged for burglary in Georgia. He was arrested and his bail was set at $40,000, which his bail bondsman paid it and he was then released. But he was later picked up for a second time for failure to make payments on that bond. In the end, Williams was forced to pay his own bond of $10,000 to avoid serving jail time before his hearing.
Lindsay Lohan
This actress is not only well known for her acting, but also for her scrapes with the law and time in rehab. Lohan found herself having to utilize bail bond services during her earlier arrests. Her bail bondsman ended up staying on board because of her repeated law violations. After violating probation numerous times, in 2010,  she was required to post additional bail or a period f time. Fortunately, she was able to keep her freedom with the help of her trusty bail bondsman.
Nicholas Cage
This famous actor was charged with domestic violence, public indecency, along with a few others. To make matters worse, he even got into a physical altercation with the paparazzi. Cage ended up having to call his friend, Duane Chapman, better known as "Dog the Bounty Hunter". Chapman was asked to post  $11,000  to help Cage stay out of jail.
So as you can see, EVERYONE needs bail bonds. If you or someone you know needs bail bond services in Austin, TX, call  ATX Bail Bonds at 512.834.2245.